Millwall on Tuesday 5 April 2022 at 7:45pm
Distance from the Liberty Stadium: 194 miles ~ 4 hours.
Address: The Den, Zampa Road, London. SE16 3LN
Telephone: 0207 232 1222
Web Site: www.millwallfc.co.uk
Swansea City fans travelling to the game are advised that they must adhere to the home club's Code of Conduct and all Covid-19 Government guidelines in England.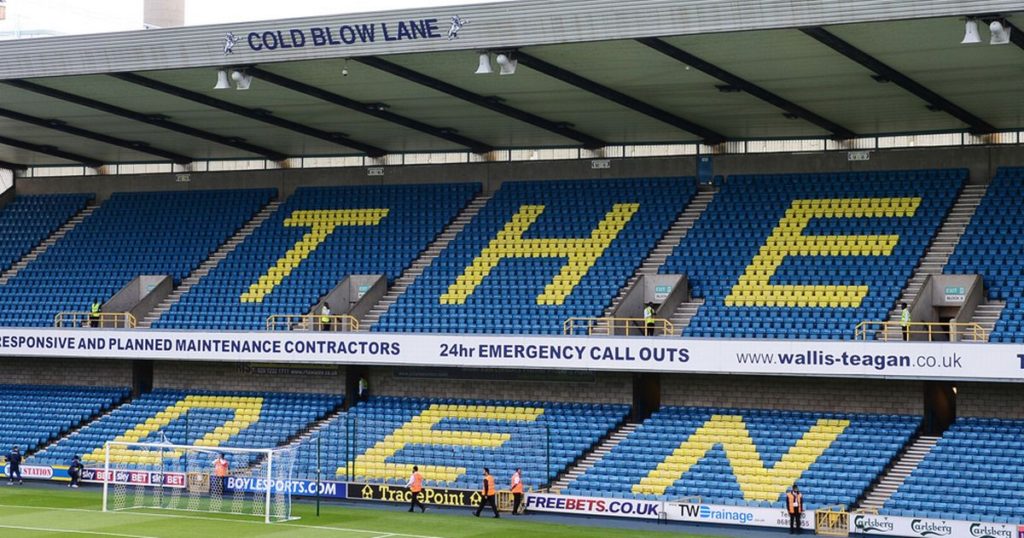 What's The Den Like?
4,000 Swans fans are in the upper tier of the north stand behind the goal.

Whilst a trip to Millwall is not as bad as it once was, the Den can sometimes be quite intimidating, so be careful around the ground and keep club colours hidden.
Pies, cheese & onion pasties, sausage rolls, burgers and chips are sold, with Tetley's Smooth, Carlsberg and Somersby cider the tipples on offer.
Visiting London
What is there to do in London? Everything, from theatres to museums to concerts.
If you plan on making a weekend of it and are considering taking in the latest West End show or even a tour of Wembley Stadium, then make sure you book online as these prices will be cheaper than on the day.
Remember to check Discount London for money off deals on a wide variety of London attraction tickets too.
There are no hotels near the Den. The nearest hotels are near London Bridge, which are St Christopher's at the Inn (2.9 miles away), Premier Inn Southwark (Bankside), Premier Inn Southwark (Borough) or Premier Inn Southwark (Tate Modern) all of which are 3.2 miles away.
The Hotel ibis Styles Southwark Rose, which is 3.1 miles away from The Den.
What's on in London
Bastille on the Thursday after the game with tickets from £27.50. The next night its John Bishop, tickets are from £39.
Wednesday has 5 Seconds of Summer at the Wembley Arena (HA9 0AA); tickets are from £38.
Now that COVID restrictions are being eased, there's a lot more going on in London as you can imagine.
Eating and Drinking near the Den
You really don't want to go to pubs near the ground, so London Bridge is a better option before the game.
There are several pubs to choose from in this area, such as 'The Shipwrights Arms' (SE1 2TF), which is 2.4 miles away from the ground and is a little pub which also serves food.
'Barrow Boy & Banker' (SE1 9QQ), a Fullers pub 3.4 miles away is a big pub with football on big screens. It serves food and decent beers and ciders.
The 'Bunch of Grapes' (SE1 9RS) is 3.1 miles away and has a beer garden.
'Market Porter' (SE1 9AA) is a pub with loads of real ales on tap and a dining room upstairs. It is some 3.2 miles away from the Den.
The 'George Inn' (SE1 1NH) is an amazing building run by the National Trust and dates back to medieval times. It retains its wooden flooring and wall panelling and is the last remaining galleried inn in London. It has a decent menu and is 3 miles from the stadium and well worth a visit.
Parking near the Den
Street parking is on the small estate on your left just past the ground. There are no car parks around the ground.
You can also choose from a selection of private car parking spaces near The Den – including on-street parking, off-street car parks and 40 reservable spaces.
Buses to London
Swansea City and National Express have reached an agreement to provide a service specifically for the travelling Jacks journeying to cheer on the Swans.
There will be a minimum of two coaches – with one of the coaches being designated specifically for families and supporters who prefer a quieter journey.
Supporters who would like to purchase travel for the quieter service should select the coach which departs one minute later than the first coach.
Normal service – Departing the Swansea dot com Stadium.
Family service – Departing the Swansea dot com Stadium.
After departing the Swansea dot com Stadium, there will be additional pick up points in Briton Ferry (McDonald's) and Port Talbot.
Fans can purchase return coach tickets for the game online from National Express.
Tickets will be sent via email/e-ticket to fans directly from National Express, and will need to be shown to the driver before boarding. 
All coaches are fully accessible, with toilet provisions available on board. All coaches will depart and return to the Swansea.com Stadium, with two stops along the way.
Fans should be aware that buses will not depart until after the fixture has finished.
Trains to London
South Bermondsey train station is half a mile away and there's a walkway built for away fans that goes straight to the away end.
Expect to be held in the stadium for a while after the final whistle, before being allowed on the walkway to the station.
Trains to South Bermondsey leave Swansea at 11:22, 12:23 and 13:23 for the 4-hour trip.
The only train back is not viable, leaving at 21:33 getting in at 02:05.
Don't forget if you're one of the Travelling Jacks – Be Loud, Be Proud and Be Positive!